Smart Boxing syncs some of your shop data to assist with the setup process.
Any time you update your Shopify settings, we recommend that you re-sync your data to ensure Smart Boxing is using the latest information.
Sync Your Shopify Settings
1) Click Settings on the main menu.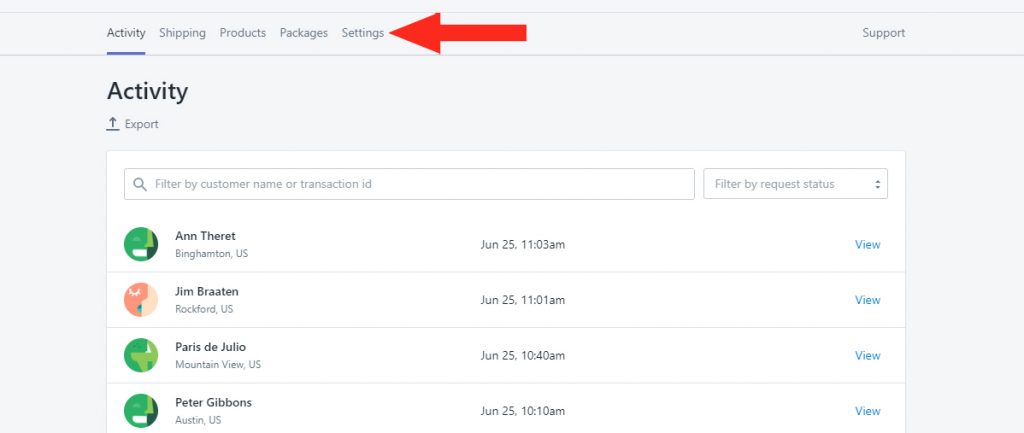 2) Under Shop settings, click Sync shop settings to save any changes made to your ship settings – e.g. Currency, Primary email address, Store location.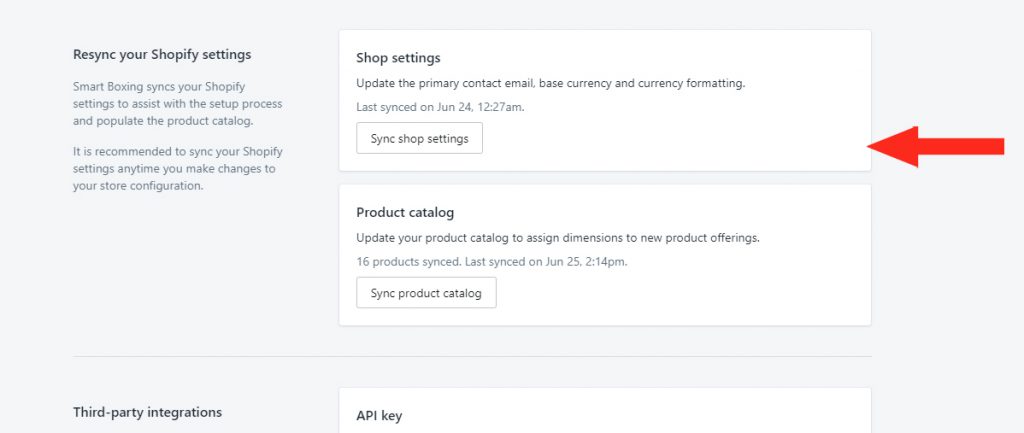 3) Under Product catalog, click Sync product catalog to save any changes made to your product catalog – e.g. adding products, removing products, updating product listing information.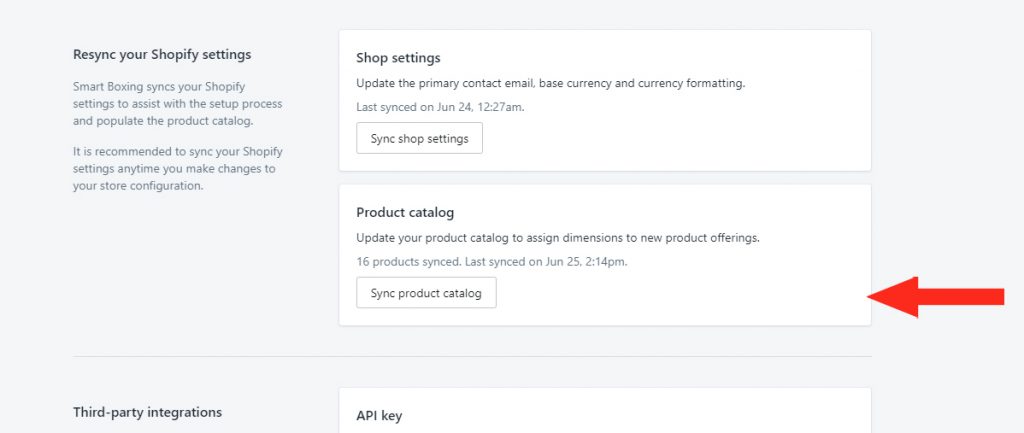 Learn how to do more with Smart Boxing here.