To adjust the settings, click Settings on the main menu.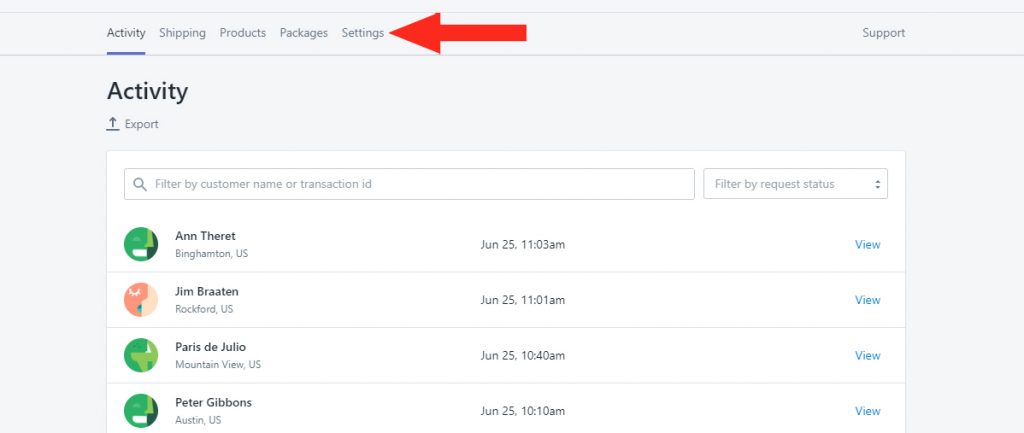 General Settings
1) Select who has Visibility of the live rates calculated by Smart Boxing. You can choose Everyone or just those with Administrator access to your store.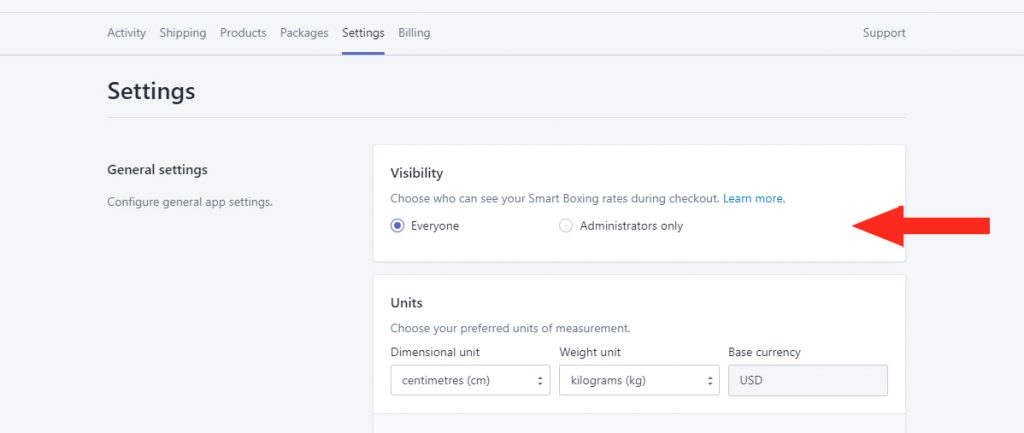 2) Select the Units of measure for your Dimensions and Weight – e.g 'centimeters (cm)' and 'kilograms (kg)'.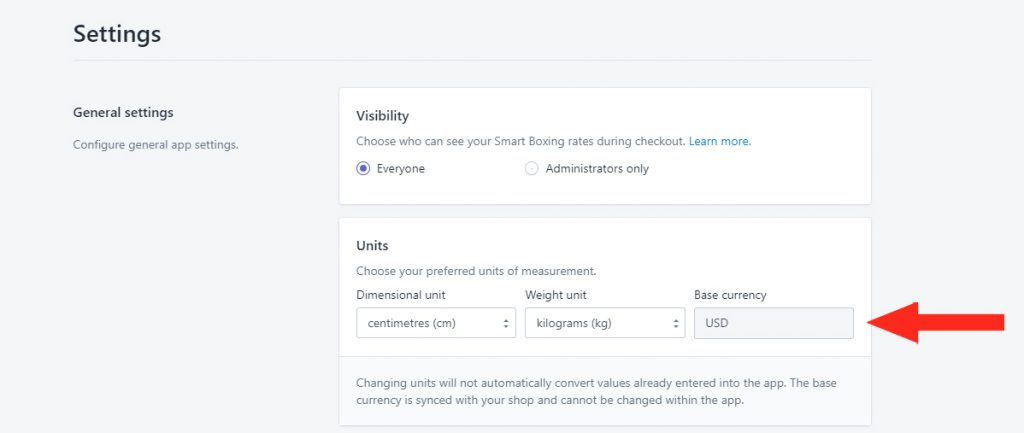 3) If desired, enter a Secondary Contact Email address where notifications can be sent.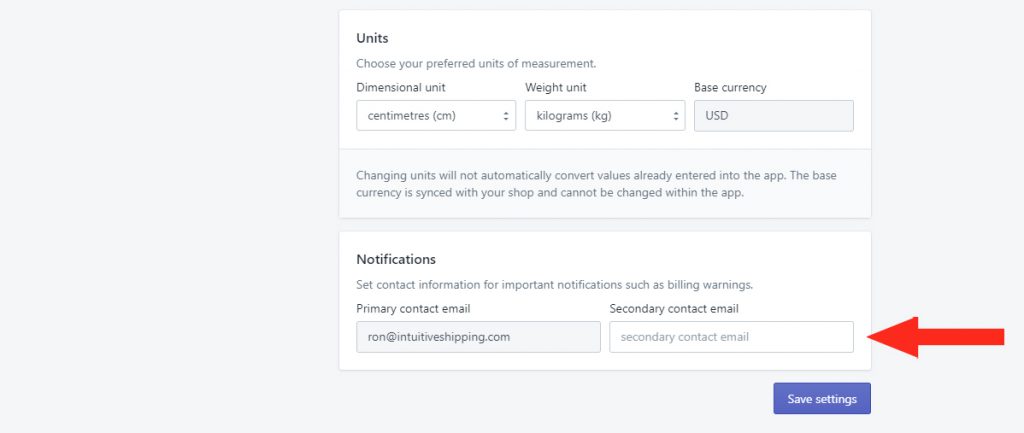 4) Click the Save Settings button.
Syncing
1) Click Sync shop settings to save any changes made to your ship settings – e.g. Currency, Primary email address, Store location.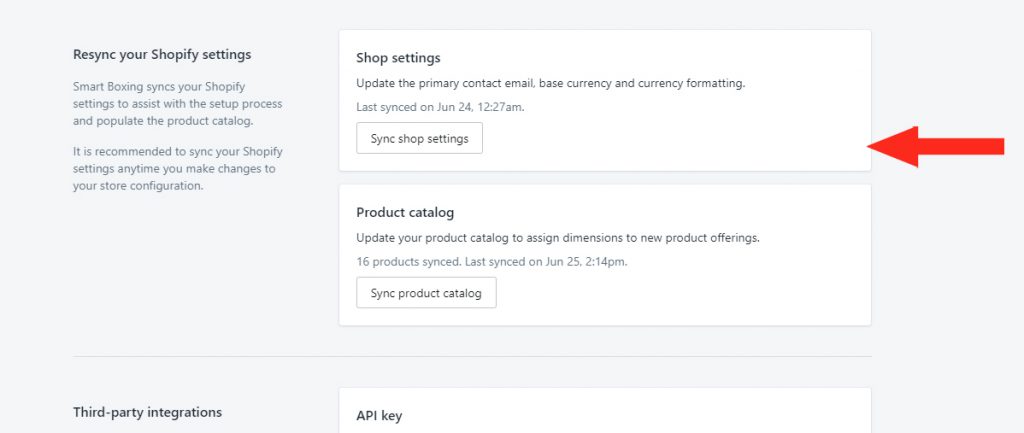 2) Click Sync product catalog to save any changes made to your product catalog – e.g. adding products, removing products, updating product listing information.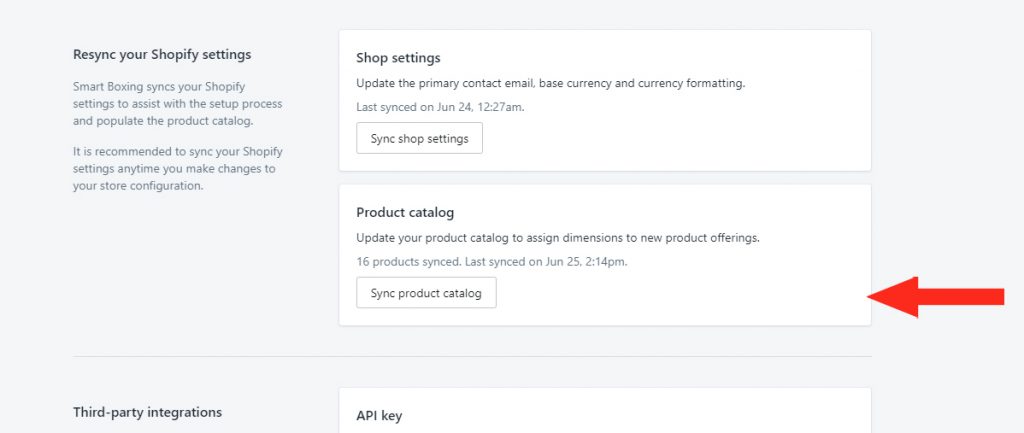 Third-party Integrations
When integrating Smart Boxing with our integration partners, you can copy your unique Smart Boxing API Key into the field in our partners' settings.
1) Click the Copy icon beside the API Key to copy the key to your clipboard.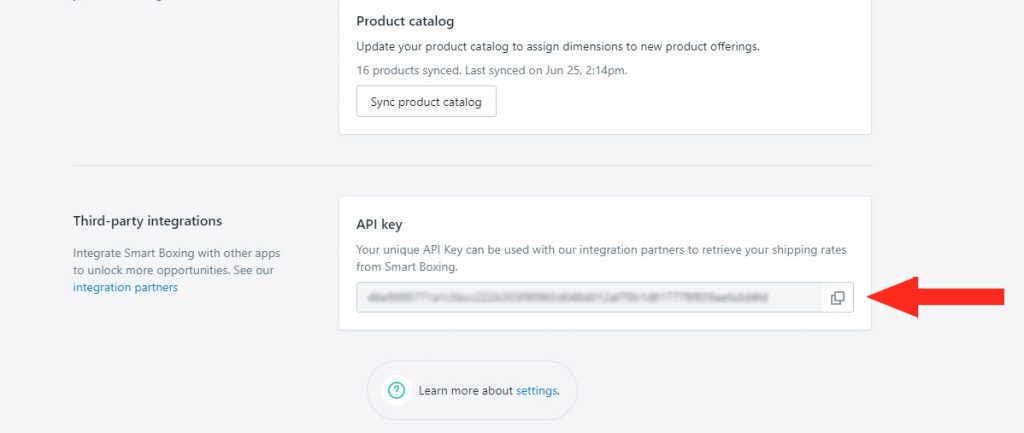 2) Follow the instructions provided by our integration partner to copy the API Key and complete the integration.
To learn how to do more with Smart Boxing, click here.