Billing Plans are based on the number of orders that are processed at checkout. An order is completed when a customer's payment is accepted and an order number is generated in your Shopify Orders.
Test calculations and abandoned carts are not considered orders and do not count against your Billing Plan.
Activate Your Account
While you're in Setup and Testing Mode, a yellow banner will be displayed at the top of the Shipping, Settings and Billing pages indicating that a Billing Plan must be selected to make shipping rates available to your customers.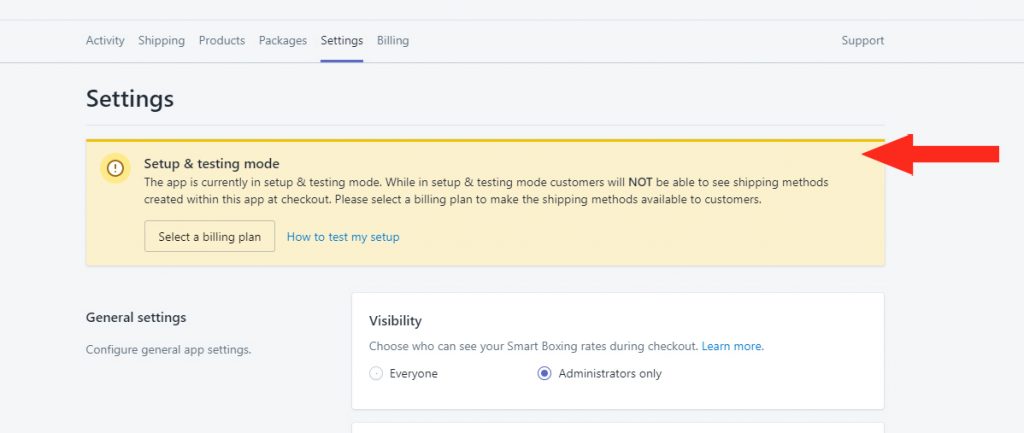 You can set up Shipping Methods, add Packages, Product dimensions, adjust settings, and run test checkouts while you're in Setup and Testing Mode. To make live rates visible to your customers at checkout, you'll need to activate your account by selecting a Billing Plan.
After you have completed the Setup Checklist and successfully tested your setups, you'll need to activate your 14-day FREE Trial.
To activate your account:
1) Click Billing on the main menu.
2) Or, click the Select a billing plan button on any of the yellow banners.
3) Or, click the Launch button on the Activity page.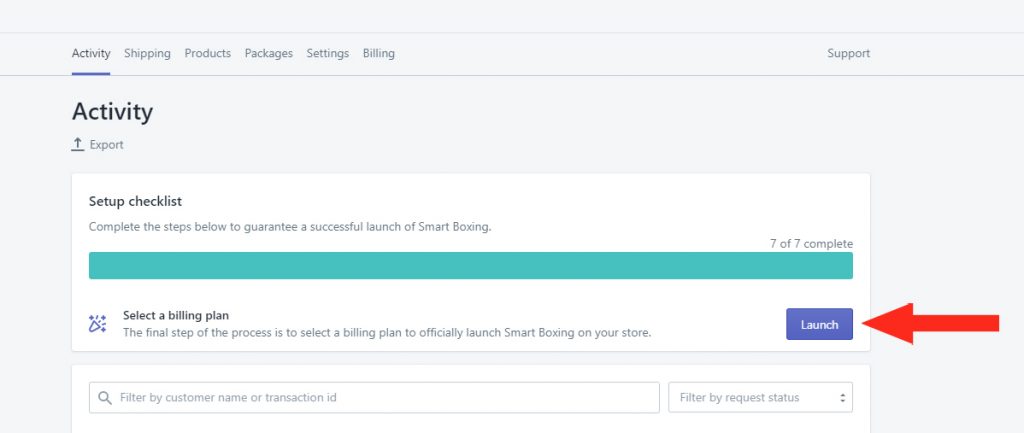 4) Choose from one of the Billing options by clicking the Select plan button below the plan of your choice. This will direct you to a Shopify page prompting you to accept recurring billing and start your FREE trial.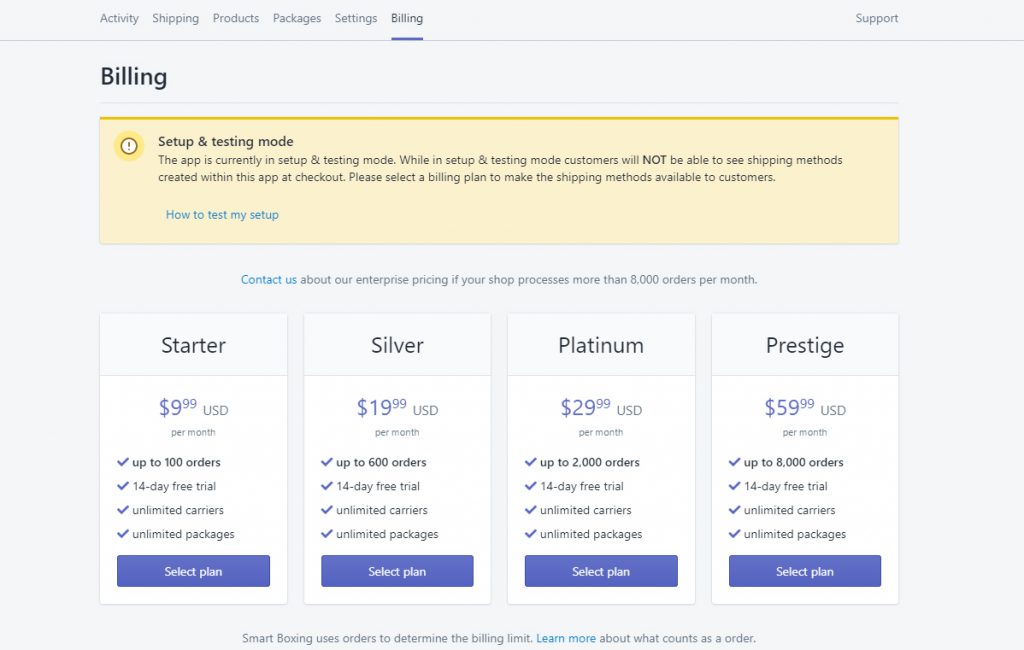 Once you've agreed to accept recurring billing, your 14-Day FREE Trial will begin. You do not need to re-activate Smart Boxing after your FREE Trial ends. Regular billing will begin automatically.
Your Smart Boxing app charges will appear on your Shopify invoice. Learn more about how Shopify bills you here.
14-Day FREE Trial
Once your 14-Day FREE Trial has been started, you can keep track of the trial period on the Billing page.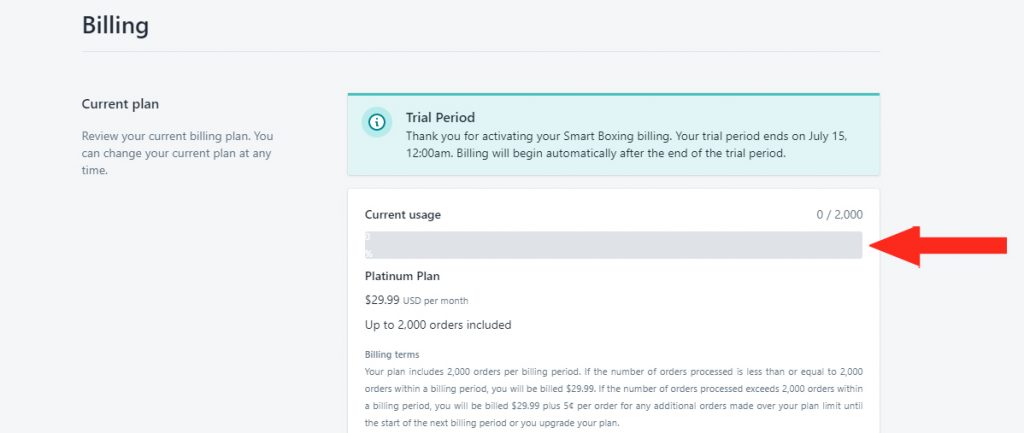 When you FREE Trial ends, regular billing will begin automatically.
Change Your Plan
If you find that your current Billing plan no longer suits your requirements, you can switch to another plan at any time.
1) Click Billing in the main menu.
2) View your Current Plan details.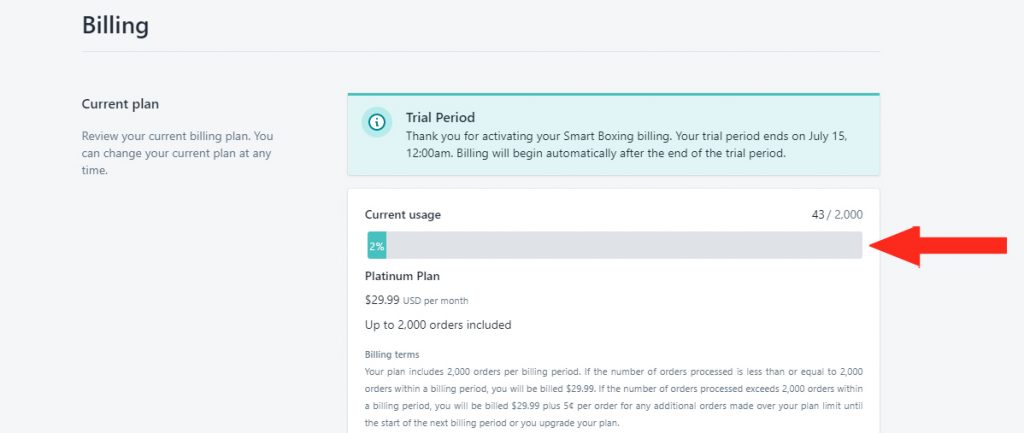 3) Select a lower-tier plan or a higher-tier plan depending on your current plan and your new requirements.